How to Work From Home Effectively
Posted on March 19th 2020 by Laura Armstrong
Are you fed up with leaving the house before sunrise, battling traffic and overcrowded public transport, office politics, and micromanaging bosses? If so, working from home can seem like a dream come true.
Of course, working remotely has many perks but it can also take some getting used to – especially if you have spent your entire career in the office. Knowing how to work from home effectively is crucial so you won't miss a beat when transitioning working from the office to home.
Jobs, where you can work from home, are becoming more common with 8 million Americans already working remotely. With the current social distancing measures to combat the spread of COVID-19, for the first time governments around the world are insisting that workers carry out their jobs remotely wherever possible.
If you are used to a 9-5 routine, surrounded by colleagues this sudden switch can take some real adjustment. However, it also opens up the benefits of remote working to many who may never have considered it previously. You might find it suits you completely and you never wish to return to the office!
What Are The Benefits Of Working From Home?
More flexibility – You can fit household chores and daily errands into your work schedule.

Comfort – You might still choose to dress smartly but you can skip the business suits and high heels.

No commute – This is a big one! You will save money, time, and stress by removing your daily commute.

Fewer interruptions – Your co-workers will likely reserve contact for work-related queries. That means you do not have to make awkward small talk with lesser-known co-workers while making a coffee.

More trust from your boss – With multiple employees all working from home, managers will need to trust that you will get the work done. Micromanaging has been proven to harm productivity and with remote working, even the most controlling of bosses will have to accept they cannot be everywhere at all times.
So now you know the benefits you will enjoy with remote working, now it is time to learn how to do it productively and comfortably.
8 Ways To Work From Home Effectively
Consider this your guide to mastering how to work from home with the most productivity.
1. Get Dressed
While it might be tempting to stay in your pajamas all day, it is a good idea to still get dressed in the morning. It will help you create a separation between work and rest. Staying in your pajamas will keep you in 'rest mode' and make you less productive.
2. Set Your Boundaries
When you work from home it can be easy to fall into the trap of excessive working.
When you do not have to physically leave the office at the end of the day, you can find yourself working into the night if you do not set boundaries for yourself. Start work at the time you would normally and step away from the laptop at your usual finish time. Resist the temptation to check work emails after hours too.
3. Have A Dedicated Workspace
This means not lounging on the sofa! Setting aside a specific area for work is another way of creating a clear separation between work and home.
If you can, dedicate a room in your house as your office, but if you are working in the kitchen or living area, agree with your family that during your work hours, that space is yours.
Also, make sure your desk setup is in-line with your company's health and safety guidelines (they should be able to provide you with a checklist).
4. Avoid Distractions
As tempting as it may be, one of the most effective ways on how to work from home is to keep the TV turned off and make sure your friends know that even though you are working remotely, that does not mean you have more free time.
If you are worried about staying disciplined, try listening to hypnosis audio to improve your concentration. World-renowned therapist Marisa Peer created her Improve Memory and Concentration to aid focus, retention, and recall.
5. Schedule Regular Breaks
You might think you would never miss a meal but when you are not assigned a lunch break or prompted by co-workers going to make a drink, you can easily lose yourself in a task for hours before you realize you have not eaten for a while.
Schedule in regular breaks every few hours to get up and stretch, make a drink and give your eyes a rest from the computer screen.
6. Check-In With Your Boss
Find out how your boss would like you to communicate. Are they happy for you to just get on with things or would they like daily email updates?
Book some time with them to discuss ways of working. They may also take your lead on this as home-working is likely to be new to them too, so have an idea of what your preferred level of communication would be.
7. Get Outside (If You Can)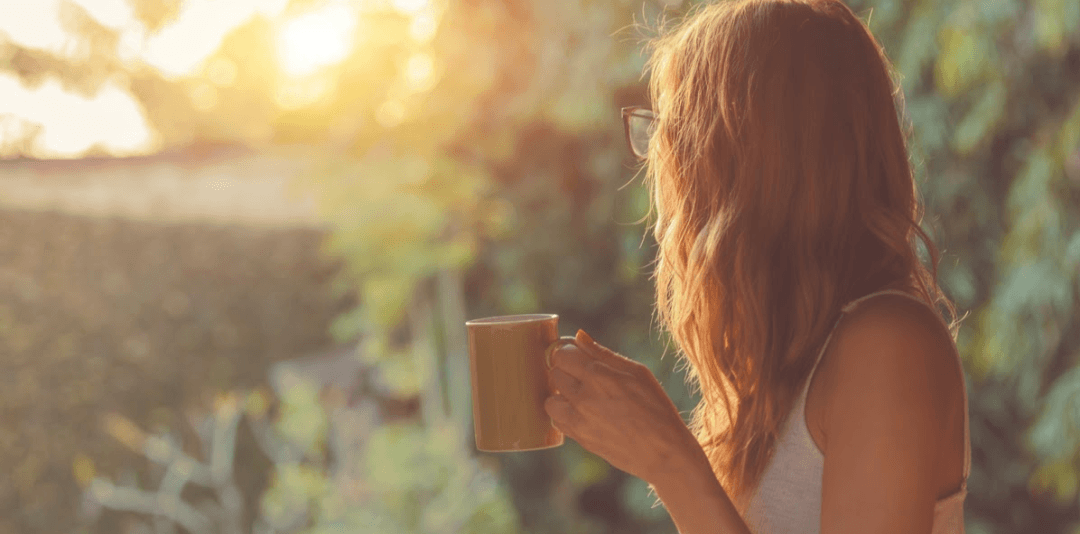 If you are not self-isolating, try to get outside throughout the day. Without your commute, you could easily stay indoors all day. Even if it is just taking your morning coffee break in the garden, get out in the fresh air at least once during the workday.
8. Use The Phone Or Video Calls
While working from home, you might feel a little cut off at times. Stay connected to your team by picking up the phone or opting for a video call for more personal communication.
If you are especially concerned about feeling alienated from people while working from home, you might find our advice on how to stay connected while social distancing helpful.
What If I Can't Work From Home But Want To?
Now is your chance to think about a career change. If you are in one of the industries where home-working is not possible, think about what you might like to do. Maybe your skills already translate or you might need to look at additional training. Online learning is a great way to develop your professional skills while adhering to social distancing measures.
Work-from-home jobs can be found in marketing, sales, and journalism. However, you may wish to be your own boss. That opens up even more opportunities for you – find something you are passionate about and see what business ventures are available to you.
If you are looking for a job with more meaning and purpose, then training as a therapist might be just the thing. You do not need to go to university either – a career in Rapid Transformational Therapy™ (RTT) gives you the tools to help people overcome their pain and limiting beliefs, no degree required. Even better, you can train to become an RTT practitioner.
If you think a therapy career could be a good fit, you can find out more about it straight from the founder of RTT –  leading therapist Marisa Peer – in this free 45-minute webinar on how to have a rewarding career transforming lives.